So you've made the decision to have your tree cut down in Denver – now what? This is probably something that you've labored over for a long time. Cutting down a tree of any size can dramatically impact your landscaping and curb appeal, so it isn't something that you should take lightly.
In fact, you should do quite a bit of research before you just choose a company to do the job. Getting a tree cut down is a serious endeavor that requires you to invite a group of people onto your property, so you want to ensure that they are trustworthy, reputable, and masters at what they do.
What should you look for when you ask a company for a quote for tree removal in Denver, CO? Here are just a few of the things to ask about before deciding:
Ask About Stump Grinding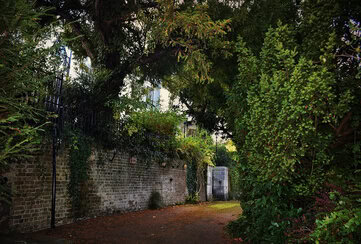 Doesn't always come standard with tree removal
Especially important if your tree was infested or had a disease
Stumps just do not add to the curb appeal of a home
If you are going to have a tree removed from your property, you probably want to ask about whether the quote includes stump grinding services. Many quotes will only include taking down the tree and leaving the stump in the yard, as this is a somewhat labor intensive job.
The problem is that when you leave a stump in the yard, it is a bit of an eyesore. It can also be quite dangerous – especially if you have a riding mower or you have children who play in the yard.
AngiesList also warns: "Although stump grinding may be extra, some companies don't provide this service at all if it doesn't have the necessary equipment. Additionally, if the company doesn't have access to a crane, it may not be able to do work above a certain height. This is especially important if tall trees populate your property. "
Make sure stump grinding is included and offered as part of your quote. If it isn't even an option, you may want to price out how much it would cost with another company.
Determine Whether The Work Is Done Piecemeal Or As A Flat Rate
Some companies will breakdown the cost for you
Make sure you are paying for things that you are actually getting
Flat rates can bundle things together – so make sure to take that into consideration
If you are the type of person who "bundles" things together, you may think that getting a flat quote for everything is the best idea. However, you may want to break down the quote to see and understand what will actually be done.
Sometimes there will be things in the quote that you thought you were getting and you aren't getting – like stump grinding. The Spruce suggests that you ask not only for a detailed quote but that you go through it line by line with the tree service.
The Length Of The Job
Some jobs just take longer than others
May want to consider the time of the year
Longer jobs may require different people
When thinking about the cost of your jobs, you need to think about how long that job will take. If you are clearing an entire lot of trees, you may have a team there for a few weeks. This is going to cost more than a job that will only take a few days.
You may also want to look into your location – if you are in a more centralized location and have a smaller job, they may be able to fit a few jobs into that day, thus lowering your price.
Another thing you can consider is the timeline of the job – Reader's Digest suggests: "If you get a high price in May to take a tree down and the job isn't time-sensitive, ask, "What would the winter price be?" That's a ghost time for us, especially between Thanksgiving and Christmas, so we're more likely to cut you a break."
What Tools Will Be Used
Some tools require special people to use them
If your job requires tools that are more difficult to use, you may need specialists
These tools also require special insurances
You may want to consider the different tools that will be used in the job. If you have trees that are infected or particularly difficult, there may be certain tools that they have to use. Certain companies have specialized tools that can do more difficult or rare jobs, but they require specific people to do those jobs.
Of course, you want to make sure that they have insurance for all of their tools and they are licensed to use them. Something as basic as hard hats and their climbing equipment matters, according to Stihl.
Make Sure To Get References If You Haven't
References from actual customers can help you to see what you'll get
Try to find reviews on your own as well
Maybe try to find names that you recognize
If you are looking for reviews of the tree care company in Denver, you can look in many different places. From social media websites to getting reviews from the tree care company itself, there are plenty of places to explore. You want to look at reviews that talk about the type of work that you are getting, whether it is tree removal, tree trimming, or something else altogether. That will give you insight into what it will be like dealing with this company.
Remember, this company will be at your home, so you want to be able to trust the work that they do.
Your trees should be important to you. In fact, the trees in your yard may be nondescript, but that can have a huge impact on your life. If your trees are giving you trouble or you are just worried about their health, make sure to contact a tree care professional as soon as possible. At Arbortec Tree Service, we serve the greater Denver area. Give us a call at your earliest convenience at: (303) 466-3175
No matter what, we will treat your trees like they are the most important ones in the area – that's a promise.
Header photo courtesy of Intermountain Forest Service on Flickr!